The UK has grand plans for driverless cars. The government wants the country to be "at the forefront" of self-driving cars and it believes the industry in the UK will be worth £28 billion in the next 17 years.
As a result, proposals for autonomous car insurance laws have been created; there are codes of practice for the testing of autonomous vehicles, and numerous trials have popped up across the country.
All the autonomous vehicles and the technologies within them that are being tested in the UK rank differently on the levels of self-driving cars. Autonomous vehicles are categorized on six abilities – from no automation, to fully automated. Find out what the levels of automation for cars are here.
In 2018, the UK government said it wanted autonomous cars to be in use commercially by 2021. It's also set out plans for a new code of practice that would support tests without human drivers, albeit decided on a case-by-case basis to ensure safety.
Here's a breakdown of all the tests and planned tests happening in the UK. If there's some we've missed, let us know and we'll add them to the test.
Volvo (somewhere in London)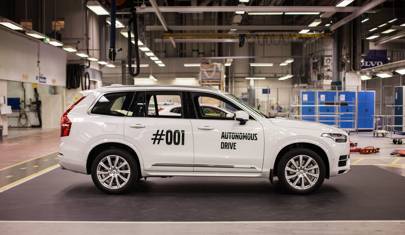 Many of the self-driving car tests taking place in the UK are being conducted by large manufacturers. One of those taking part is Volvo. The firm has revealed it is planning to put its autonomous vehicles on the road in West London during 2017. This will be as part of the Drive Me trial and involve an adapted XC90. The 4×4 vehicles have already been trialed in Gothenburg, Sweden and involved members of the public who have volunteered to be driven around.